Temple Space for Brothers
21ST MAY - white rose temple, stockholm
Welcome brother to an evening in Brotherhood where we meet and come together Heart to Heart & Soul to Soul.

Temple space for men will be regularly in The White Rose temple with the purpose to assist men to live from higher consciousness. It is to assist and support you on your healing journey and to live from higher consciousness, embody your soul and open for your souls calling.

This evening we will enter into deep presence in our divine temple space. With guidance and receiving you will enter into more of your divine presence to come more in tune and alignment with your soul. It is a safe space for men on their healing journeys to deepen and integrate the process of healing and embodiment.

With different spiritual exercises you will come deeper into your body, merge with your soul and higher self, open for deeper initmacy and vulnerability with yourself, the brothers present in the circle and with all relations.

You will deepen and integrate your embodiment of your multidimensional being and your masculine power.
To walk and live in more love, devotion, honoring, beauty, grace and as caretakers, protectors of Mother Earth and the light.
To remember our role and place in creation and to live that here and NOW in this body and life. In co-creation with beloved mother father god and community with sisters and brothers in human, animal, plant and luminous form. In unity with the One unified heart.

Welcome brother!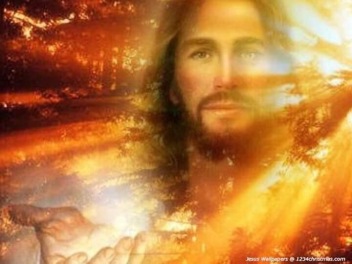 When: Friday 18th of April, between 3-6 pm

Where: White Rose Temple at Uddvägen 2B, Ingarö

Cost: 333kr
If you have a tight budget, maybe you have lost your job now during corona times, contact me and we can discuss another energy exchange.

Sign Up: by email to adrian@whiterosenewearth.com or text to 0735000121 and by paying via SWISH
Bus from slussen to BRUNN. If you come from Stockholm City.
We will have transport by car from Brunn to the Temple at 17.30 at Brunn.

Facilitator: Adrian is your brother facilitating this evening. With Love and longing for brothers to come together in this time and to deepen into clarity and devotion for the souls path and merging with the Godhead within you.


Come and share your presence, love and wisdom brother!
Welcome brother
Adrian ♥
The teachings within the White Rose has returned to earth and are part of the ancient teachings of the White Flame. The White Rose is a symbol of the White Flame and has the unique essence of Divine Union, the healed Divine Feminine and the healed Divine Masculine in union. It holds the Balance and Harmony, and it holds the codes for our eternal soul existence.

The White Rose is a meeting place for "Light Tribe friends and soul-star family". The White Rose Temple is a portal where the energies and frequency of the New Time are anchored on earth. The "White Rose Light Tribe" is a spiritual community that does not live and stay together, but who walk the path of Love within the White Rose and who cocreate in a beautiful way by sharing their gifts, uniqueness and wisdom together. We believe that it is this way, through love, community and co-creation, that we give birth to and anchor the new Time.

Read more about The White Rose – www.thewhiterose.eu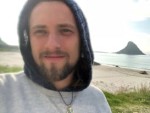 Adrian walks the path of The White Rose together with brothers and sisters. He is initiated in to the White Rose Brotherhood and are in training with Camilla Åkerström. He is on his journey to embody his soul and deep longing to serve with his life in devotion to beloved Mother Father God.

Adrian has a longing for the embodiment and anchoring of the true sacred brotherhood on earth. The time is now for the Masculine to Rise. A shift that is happening all over the planet right now. Adrian believes that this shift only happens by brothers coming together.