Soulful Pregnancy & Sacred Birth ZOOM Circle
Welcome sister to a Soulful Pregnancy & Sacred Birth ZOOM Circle together with Camilla & Elli
Welcome sister to this Soulful Pregnancy & Sacred Birth Temple Evening on ZOOM together with Camilla & Elli.
We invite you beloved sisters to this magical meeting in soulful pregnancy and sacred birth. An online zoom circle where we will share our experiences, longings and journey into a Soulful Pregnancy & Sacred Birth.

A meeting where you will feel and receive the space and the energies from the white flame of purity and innocence.
Where we will meet and see each other as the beautiful women, mothers, goddesses we are. A meeting, where we will take part of the white rose teachings and receive the unconditional love from the divine mother.

We are in a time where the earth and humanity have awaken and rise into a higher frequency. We are in a time where The New Children, the Star Souls are coming down to Earth. These souls are highly evolved and comes with new codes and in a new frequency. They are already living in unity, and from their higher hearts. They hold the purest, most innocence flames of divinity in their souls.

It is essential that these new children get a soulful start in life. That they come in to this world together with their soul family and earth family, and for that to happen the earth parents need to do a conscious journey, a soulful pregnancy and their own healing work. The parents need to step fully into their own souls purpose, and understand the prebirth agreements they have to this new soul and to the other parent, to live in a conscious and soulful parenthood.

It is a deep soulful journey to embody ourselves as Mothers. Many times the journey is not easy, then it is important we have all the support we need, to take this next step. A soulful journey is filled with grace and devotion.

We invite you to this ZOOM Circle where we will share our wisdom and knowledge about soulful pregnancy and sacred birth.
We will meet eachother energeticly, share about our longing and experiences, land deeper into our sacred bodies and do a guided meditation to connect with our higher self, our souls and also with the babys soul. This is a deep and beautiful way to start to communicate with our child – soul to soul.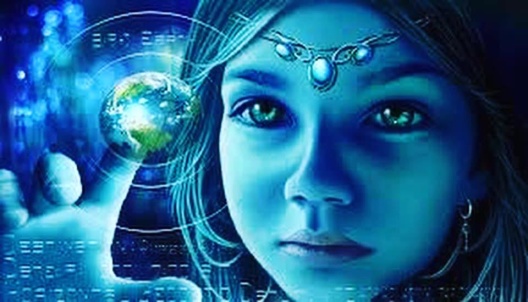 It is a deep soulful journey to embody ourselves as Mothers

WHEN: 10th May 5pm-7pm

WHERE: Online on ZOOM, wherever you are!

ENERGYBALANCE: 111-333 sek

SIGN UP: send an email with your registration to info@whiterosenewearth.com and then Pay your fee to Swish 076-1179645

The Online meeting will be a Live Zoom Call May 10th at 5pm CET.
(Los Angeles 11 am, New York 2 pm, London 7 pm, Stockholm/Berlin 8 pm, Singapore 2 am 3rd April, Melbourne 5 am 3rd April). If you can not join live there will be a replay of the call.

Welcome to email info@whiterosenewearth.com for more information.
Welcome Beloved Sisters ❤
Camilla, Elli & The White Rose New Earth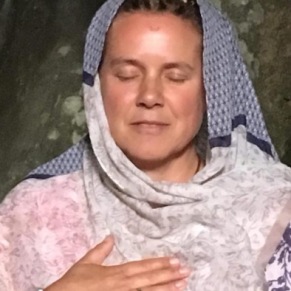 FACILITATOR CAMILLA MA RA ÅKERSTRÖM, a high priestess, wayshower, earthkeeper, visionary, gatekeeper, cosmic doula, soul guide, ascension guide, carrying the codes of the white rose, founder of the white rose temple and the white rose new earth school and is a sister and a mother on her journey. She is the main teacher in the White Rose New Earth School and are here to hold space and open new ways for divine love and the new earth to anchor in Gaia and humanity. She leads ceremonies to anchor the light on Gaia and is assisting us though the ascension process that is now. Camilla is known for her abilities to hold and co-create a vast, pure, warm, loving and sacred space, as a conduit of the energies of the Divine Mother, where women and men can embody their feminine and masculine soul on earth.
Read more about Camilla – www.camillaakerstrom.com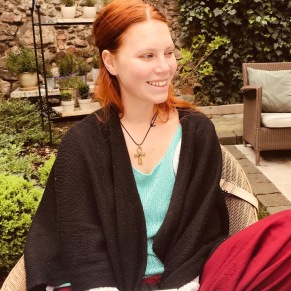 ELLI ZAAR
One of her missions in this life is to assist the new children. To help them come in to this world with a soulful start, and to help the parents really come in tune with their mission to receive a new soul. She is here to be a support and hold a safe, loving space during the pregnancy and also during the birth, as a doula. She is on her own journey in to an soulembodiment, and to completely step in to her souls path and walk/live her mission here on earth. Her deep longing is her sacred devotion to beloved mother father God. To walk with God in every breath and to embody herself as a woman and mother. Her own healing work has led her to be ready now to deepen into service.
The teachings within the White Rose has returned to earth and are part of the ancient teachings of the White Flame. The White Rose is a symbol of the White Flame and has the unique essence of Divine Union, the healed Divine Feminine and the healed Divine Masculine in union. It holds the Balance and Harmony, and it holds the codes for our eternal soul existence.

The White Rose is a meeting place for "Light Tribe friends and soul-star family". The White Rose Temple is a portal where the energies and frequency of the New Time are anchored on earth. The "White Rose Light Tribe" is a spiritual community that does not live and stay together, but who walk the path of Love within the White Rose and who cocreate in a beautiful way by sharing their gifts, uniqueness and wisdom together. We believe that it is this way, through love, community and co-creation, that we give birth to and anchor the new Time.