Soulful Man - 3 months Initiation Journey online
Soulful Man is a journey where you curiously get to explore and open for your True Self and the Soulful Man you ARE. In the depths of your soul, your hara, your body and your heart you will find the purest love, the deepest passion and the true masculine power. Through Soulful Man, you get in touch with your inner longing, and get support and help to live it.
"Only in silence we will find and merge with the divine within."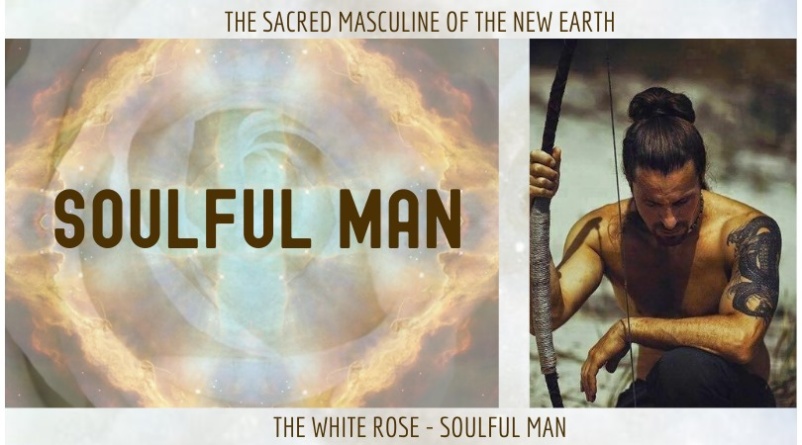 Soulful Man - 3 month Inititation Journey online - Start 4th of April

Soulful Man
He who walks the path of love.
He who is a Sacred Man, Living from his Heart & Soul,
Embodied in his true Masculine Essence.

Welcome brother!
To a 3 month journey and process to merge with source and your soul.
We invite you to a journey that can greatly catalyse you on your spiritual journey.
To embody your soul and to walk as a soulful man embodied, being the brigde of heaven and earth, surrendered to your souls calling here in this life.

Do you feel this and that you are here to be in service to Gaia and to Mother Father God?
The Purpose of the Soulful Man training is to assist you to ascend into your highest vibrational potential and to create a new energetic foundation. This foundation will help you to co-create the best and highest life you are capable of in this moment.
You are grace embodied.

This journey is calling men who have had their awakening and feel ready to step up on their souls purpose.
This training is not for everyone. It is for men who feel the willingness
Living in the matrix and walking the souls path is not easy.

This program is designed to help men to open up to higher consiousness and embody more of their soul. To reclaim their sovereignty and inner power. With the shift of embodying and activating higher consiousness the direction in life evolves naturally and organic. How to live your life from the soul can not be found or understood through thinking and analysing. It is initiated through healing and walking the path that your soul is calling you to.

This journey and this training will prepare you and assist you on your path to live your highest purpose.
It is a journey of multidimensional healing and initiation to open and activate your higher self and soul aspects.
To embody ones soul, one must walk through the fire of purification. To die and be reborn many times. To know thyself and to embrace all that you are. So that you can truly know who you are and what gifts you have to give to the world.
This practice will help you to recalibrate into your pure and original soul essence and frequency.

We are journeying to a place where we are completely free pf physical worldly attachments, a place where our human ego is transcended and we reside in a deep peace within - a vast stillness. We will train to silent our minds so that real alchemy can occur.
Only in silence we will find and merge with the divine within.

We will dissolve fear of suffering and fear of death. We will heal, clear and distangle all attachments and cords to lower vibrations and matrix and slowly dissolve our ego. We will let go of our human ideas, concepts, need for intention and drama and enter a state of allowance to be able to hold greater light. We move out of the matrix where duality and separation play out and we move into a timeline of oneness and peace.

Multidimensional healing. A lot of work will be done to clear the emotional body to release the conditions of relating to yourself and the world with a distorted view. So that you can open up to your soul and receive the pure guidance and path of your higher self.

With committment, devotion, holy desire and humbleness we not only connect but embody our authentic truth.
We will journey into our bodies to create deeper intimacy with ourself and shift the conditionings that is holding you stuck into your lower identification and attachment to the lower reality.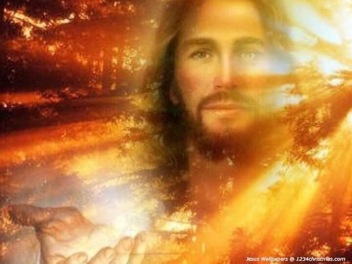 What you will receive and experience in this program;
* Zoom-meetings - Meetings in Presence
* Video/Audio of the spirals theme and practices
* Transmissions and Activations
* Revocations
* Affirmations
* Guided audio meditations
* Silent meditations
* Practice of movement (yoga, dance, breathwork, pranayama practices) designed to support and deepen the embodiment
* Integration
* Walking as Divine Masculine in the world
* Sacred Brother Circle to share your process with support from Camilla, Adrian and your brothers.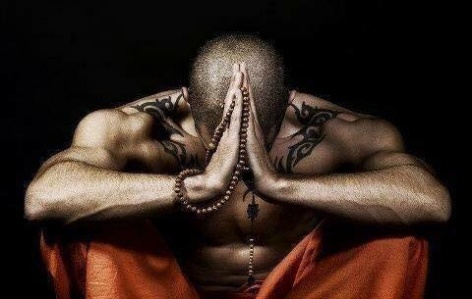 - ONLINE JOURNEY
For you who want to immerse yourself into a deep and powerful journey online. You will receive the full Online program and support from Camilla and Adrian in our online templespace.

Energy Balance - Monthly payment:
- Euro 188 / 1999 Sek

Energy Balance - Full Fee:
- Euro 555 / 5555 Sek


- ONLINE JOURNEY + 1:1 MENTORING
This is an opportunity for you to have 1:1 mentoring sessions with Camilla or Adrian to hold you in deep accountability during your journey and initiations. This is a powerful way of holding you through your whole journey.

Energy Balance - Monthly payment:
- Euro 355 / 3777 Sek

Energy Balance - Full Fee:
- Euro 999 / 10 111 Sek
WHEN: Starts 4th of April at 9 pm

WHERE: wherever you are. The program is online. You need a working internet.

PAYMENT: You pay month by month in 3 installments by the 26.th every month OR you pay the full fee when you sign up for the program. You find the fees above.

SIGN UP: You sign up to the journey by sending an email to: adrian@whiterosenewearth.com
and then doing the payment to https://www.paypal.me/camillamara


We feel honored to invite you on this intense, powerful and holy journey, a journey far into yourself and into the endless cosmos. We are here to support you, encourage your healing, your awakening and your development. It's a life-changing process.


Welcome brothers!
Camilla Åkerström & Adrian Brorman ♥
The teachings within the White Rose has returned to earth and are part of the ancient teachings of the White Flame. The White Rose is a symbol of the White Flame and has the unique essence of Divine Union, the healed Divine Feminine and the healed Divine Masculine in union. It holds the Balance and Harmony, and it holds the codes for our eternal soul existence.

The White Rose is a meeting place for "Light Tribe friends and soul-star family". The White Rose Temple is a portal where the energies and frequency of the New Time are anchored on earth. The "White Rose Light Tribe" is a spiritual community that does not live and stay together, but who walk the path of Love within the White Rose and who cocreate in a beautiful way by sharing their gifts, uniqueness and wisdom together. We believe that it is this way, through love, community and co-creation, that we give birth to and anchor the new Time.

Read more about The White Rose – www.whiterosenewearth.com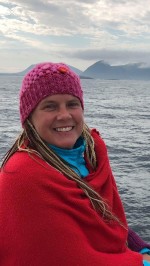 Camilla Ma Ra Åkerström, a priestess, wayshower, earthkeeper, visionary, gatekeeper, doula, soul guide, ascension guide, carrying the codes of the white rose, founder of the white rose temple and the white rose new earth school and is a sister and a mother on her journey. She is the main teacher in the White Rose New Earth School and are here to hold space and open new ways for divine love and the new earth to anchor in Gaia and humanity. She leads ceremonies to anchor the light on Gaia and is assisting us though the ascension process that is now. Camilla is known for her abilities to hold and co-create a vast, pure, warm, loving and sacred space, as a conduit of the energies of the Divine Mother, where women and men can embody their feminine and masculine soul on earth.
Read more about Camilla – www.camillaakerstrom.com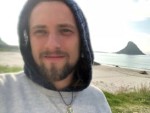 Adrian walks the path of The White Rose together with brothers and sisters. He is initiated in to the White Rose Brotherhood and are in training with Camilla Åkerström. He is on his journey to embody his soul and deep longing to serve with his life in devotion to beloved Mother Father God.

Adrian has a deep longing for the sacred brotherhood to anchor on earth again. A brotherhood of men dedicated to their souls path and purpose with beloved mother father God. A brotherhood that originates from the Brotherhood of the light. Walking together to serve for the highest will. To live and anchor the codes and teachings of the White Flame and the new time..
White Rose is Adrians path home to his soul and home to God. He is on his journey to embody his soul and himself as a man of the new time. Adrian has taken part of the White Rose teachings and have done much of his healing journey in the space of the White Rose. His most profound journey is his journey with his sexuality, to embrace and heal his distorted sexuality. With the grace of God return to his original blueprint. To live from his soul is his deepest longing. Embodied in service. And he will share his journey, experiences and love with you on this sacred journey.